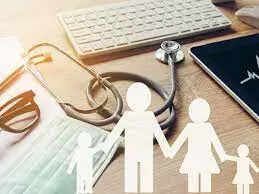 New Delhi: According to a survey of women on health insurance, 93 per cent of those polled believe there is a need for women-specific health insurance plans. The survey also revealed that 65 per cent of women with health insurance coverage have a women-specific plan.
The survey, published by ICICI Lombard, was carried out among women aged between 21 and 55 across India. The report presents a distinctive perspective on insurance by including female general insurance policyholders and intending buyers in its analysis.
Sanjeev Mantri, Executive Director, ICICI Lombard General Insurance, said, "As data shows, only a small percentage of women in India consider general insurance a priority. This highlights the need for more awareness and education on general insurance among women in India. The survey highlights the need for more gender-sensitive insurance policies that cater to the unique needs of women".
One of the survey findings was that a higher proportion of those with children had obtained insurance than those who were single or married without children. More than half of the women (54 per cent) aged 41-55 years believe age is a key reason for purchase, and 61 per cent of the respondents, believe that 25-34 yrs. is the right age to invest in a health cover.
Among women, there is a high awareness of cashless facilities, sub-limits for treatments, and critical illness covers· Also, 40 per cent of women delay health treatment and visit a doctor only when the symptoms are severe.