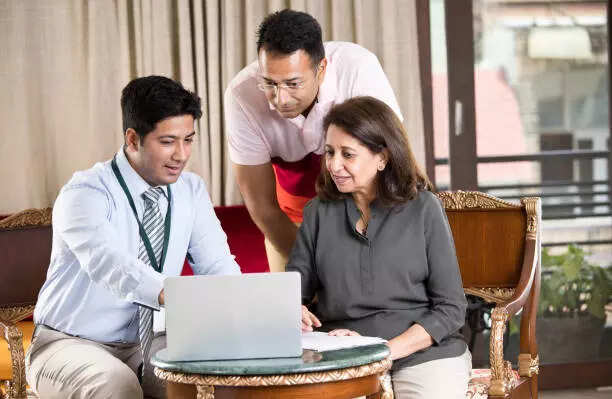 New Delhi: While a severe outbreak of the H3N2 influenza outbreak leading to influenza hospitalisations in its wake already has the nation in its throes, a spike in adenovirus cases particularly among children was reported from some Indian states. Both developments have been surfacing amid a tell-tale increase in COVID-19 infections.
According to data shared by the Union Health Ministry, from January 2 to March 5, 2023, 451 cases of H3N2 have been reported across India. States have already been put on alert. According to the World Health Organisation (WHO), H3N2 is a subtype of Influenza A virus, which majorly affects humans. One of the many outcomes of this virus is persistent cough, a commonplace respiratory symptom.
Although the flu has been described as seasonal and caused owing to rapid temperature fluctuations, children and the elderly continue to be affected most, as are those at-risk vulnerable populations suffering from pre-existing comorbidities.
The March 2023 DowntoEarth article 'India in midst of a nasty H3N2 outbreak— worst of seasonal flu viruses'1 spotlights how every time H3N2 influenza strikes—often described as the 'problem child of seasonal flu'—both hospitalisations and deaths skyrocket. This tenacious virus strain has led to severe and longer-lasting bouts of illness, characterising past episodes of world flu seasons globally.
On the other hand, India reported 7,633 fresh coronavirus cases, as on April 18, with active cases rising to 61,233, as per the Union Health Ministry data.
Amid the influenza outbreaks, the above COVID-related number tally indicates that the pandemic is still hovering in the horizon and its lingering and ever-mutating variants—with the COVID XBB 1.16 variant reportedly fuelling the surge—call for a fresh and futuristic vision to counter the pandemic. Likewise, globally, several countries are invested in building a resilient call to action via a "pandemic treaty"4 —a global accord on pandemic prevention, preparedness and response.
The multilayered infections landscape in India makes the case for investing in a robust, all-round health insurance plan even more compelling.
Just as COVID-19 accelerated the adoption of health insurance, the focus is once again back on the need for adopting a sound health plan. Amid spiralling infections and a generally low and stressed outlook on personal health, a health insurance plan such as the Reliance Health Infinity Insurance can prove to be your angel.
Preparing you for medical emergencies and enabling you to save your loved ones with timely healthcare, the Health Infinity Insurance Policy offers everything 'Zyaada Se Bohot Zyaada' in terms of longer tenure, global coverage, high sum insured, double cover, unlimited restore and many more limitless benefits.
More Global: The global COVID health scare will reportedly continue to haunt globetrotting travellers this year. To help you prepare for any healthcare emergency and ensure a smooth, stress-free journey, Reliance Health Infinity Insurance plan offers global coverage, covering global emergency hospitalisation and even planned treatment.
More Time: In the case of most health insurance plans, you get a standard cover of around 12 to 24 months. However, Reliance Health Infinity Insurance Plan gives you the opportunity to extend your policy cover to 13 months, if the plan is for 12 months, and to 26 months, if the policy period is for 24 months.
More Cover: While we have already established how the Reliance Health Infinity Insurance plan gives you the rare option of more coverage period and more global coverage, it truly offers more than that. It offers coverage of up to Rs. 5 crore, with the additional benefit of adding Rs.1.5 crore cover, taking the total coverage up to Rs. 6.5 crores.
More Add-ons: From Double Cover, where you get additional 100% of SI for the same claim, to Air Ambulance cover, where you have the option of being airlifted to a nearest hospital in case of a life-threatening medical condition, and more, the Reliance Health Infinity Insurance plan comes packed with limitless benefits that allow customers to customise their policy as per their needs.

More Discounts: The limitless benefits offered by Reliance Health Infinity Insurance plan extend to limitless discounts, including up to 20 per cent zone-based discount, up to 7.5 per cent discount if you have a healthy credit score, or 10 per cent family discount if you insure more than one family member. The plan also offers discounts if you share your annual health check-up results to show you're staying healthy, if you have an optimal BMI, and if you've taken the COVID-19 vaccine and/or the booster